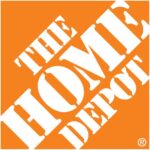 Placing an Order of Sod at The Home Depot​
Located at the end of the store near lumber. With your measurements, a Pro Desk associate can build your order in the Quote Center System. (Associate should enter Harmony Sod into search bar.)
NO NEED FOR SOMEONE TO COME OUT AND MEASURE.
Home Depot offers a wide range of affordable financing options including The Home Depot's Consumer Credit Card, plus one competitive project price on any install project.
Apply now