Harmony has supported a growing list of quality service organizations — ones that have a shared commitment to the health and vitality of our homes, families, environment and communities. Here are a number of organizations we feel privileged to have worked with in bettering the lives of those we serve.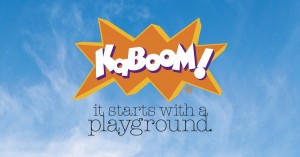 KaBOOM! is the national non-profit dedicated to ensuring that all kids get a childhood filled with the balanced and active play needed to thrive. We support the efforts of this organization in helping to provide active play space where children can lead a more healthy, active lifestyle.
The First Tee impacts the lives of young people by providing educational programs that build character, instill life-enhancing values and promote healthy choices through the game of golf. This organization exemplifies the great outcomes possible by mentoring young people in an active, outdoor setting.