Harmony Turfgrass Varieties
Harmony turfgrass varieties are carefully cultivated by certified sod growers throughout the nation. Many of our growers represent multi-generational farms with years of agricultural expertise and industry knowledge. What's more, each variety of Harmony turfgrass (eg Home, Shade and Play) is custom matched based on the regional climate and type of usage. The grass varieties for this state are listed below.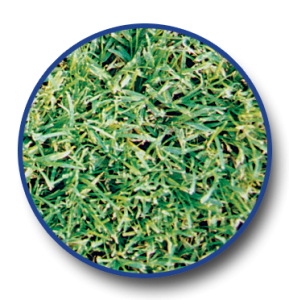 Harmony Home
Home Bluegrass
Home Bluegrass isn't blue at all, but rather dark green. It is known for its medium leaf texture and overall leaf uniformity. Home Bluegrass is also versatile: adapting to cooler climates and greening up easily with water after being exposed to heat or drought. From roughhousing children and dogs to garden parties, Home Bluegrass is sturdy enough to recover effortlessly from heavy traffic. It thrives in sunny areas, and does best in soil that has plenty of drainage.