Harmony Home
The Perfect All Around Grass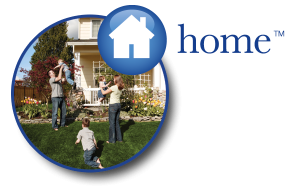 Harmony Home represents one of the most researched, scientifically cultivated grass varieties on the market -- turf grass specifically created for versatile, all around use in home lawns and landscapes. We've taken the best nature has to offer and carefully combined the most beneficial characteristics in terms of drought tolerance, disease resistance, durability, efficient use of fertilizer, slower growth habits and overall appearance. The result is an overachiever that balances beauty and performance. Our commitment is to continually perfect our grass varieties to provide the most suitable, sustainable and beneficial space to enjoy your outdoor lifestyle.
Characteristics
The perfect grass for all around use
Excellent drought tolerance
Chinch bug resistant
Able to handle warmer and cooler climates
Eco-friendly - requires one third less fertilization
Harmony Home is available in both Lowe's and The Home Depot as well as leading home and garden centers. To find out how much sod you need for your home, use our easy sod calculator. Need to order some Harmony Turfgrass? Our store locator will provide the nearest store and phone number for easy reference. Have a question about your lawn or sod installation project? Just ask one of our pros or search our blog post for frequently asked questions.