Lawn Basics: Getting Ready for Spring!
So, you have a bit of cabin fever, huh?  Well join the crowd, the majority of Americans about this time of year start to get a little fidgety and tired of being indoors.  The fresh powder that was so pretty has now been followed by rain and ice… and there's something about dirty slush that's not as nostalgic.  Winter has run its course, and it is March!  The longing for some nice sunny days really starts settling in.
Now that we are all ready to pack up and move to South Beach, collect yourself and get that outdoor space ready to go.  What's your plan?  And where do you start first?
Look it over and dream big:
Knowing what you have to work with and what you want to do is key.
Evaluate your outdoor space and determine what you worked successfully in the past.  (Be sure to take in to account all areas that you planted… annuals, perennials, and vegetables.)
How did your lawn look last fall?  Were there patches or areas of concern?

Determine what you would like to change and envision what it could be.  This might be a new pad for your grill, an herb garden, etc.  The Internet is full of ideas on

outdoor space ideas

, especially sites like Pinterest or even just Google Images.
Plan(t) it out:
If you are going with your current set-up, just make some time to really just clean and cut back the first go around.  Trying to clean up and plant at the same time usually ends up being too arduous of a task.
Making changes?  Sketching a plan with a rough idea on timing is always helpful and can save you money and get you relaxing quicker!
Cut it out:
Rough overgrown leaves and branches are a great insulator against the cold, but also can inhibit new growth.  When you are sure that the last of the freezing temps have passed through, that is your indicator it is time to cut back.  How much?  That depends on the plant.  The good part is, they almost always grow back, so have fun and prune away.
Cleaning out residual dead material can also help certain areas aerate better, so keep that in mind as well.
Compost all of that old stuff; it makes for great soil and amendments later.
Flower Power:
Get your beds ready for success!  Nutrients are key, but so is irrigation and drainage.  Note to self, look at it but don't overanalyze.
Mixing in some key amendments always helps.  That could be peat humus, cow or chicken manure, etc.  It all depends on the current make-up of your soil.  Mix it in and go!
Know your exposure.  The sunlight, or lack thereof, can be the difference between what will flourish and what will poop out.  It's not your gardening skills, it's the elements, utilize them properly.
The green, green grass of home:
– Southern Lawns
– First and foremost, clean up the dead junk.  Rake, mow low, and rake again.  Vegetative varieties need to breathe well to thrive, help the aeration out by doing this in the off season before Spring starts.  And if you have trees that drop leaves, did I mention raking?  Oh yeah…..
– Northern Lawns
– Hopefully you winterized with a good fertilizer last Fall.  Now, if you didn't, no worries you just might be a bit more delayed in flushing out than your neighbors.  A good rake for all the dead material and a closer mow will also help you to start.  Also, depending on your snow load, you might have a better root stimulus once the temperatures rise.  If not, water well to start, it will soften the soil and help the roots wake up.  Don't fertilize yet, waiting a good month is usually the best option once your lawn starts to flush out.
What are you waiting for?  Time to seize the day and get that outdoor space right!  Spring is here and before you know it will be Wint…uh wait, let's not talk about that…
---
About the Author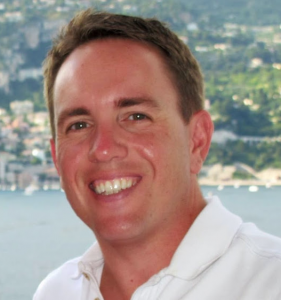 Dave Thorne is an agricultural and horticultural consultant with over 20 years of retail home improvement experience. He has served in management positions in national chain stores and oversaw multiple departments including home and garden. A Florida resident, Dave is an avid outdoor and fitness enthusiast, competing at races throughout the state.